HTC's December revenue declines 36% year-over-year; 2017 gross is the lowest in 13 years
15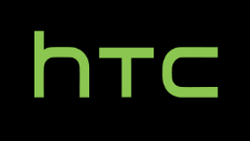 December was another bad month for HTC, as the struggling manufacturer rang up sales of $4.02 billion NTD. Based on current exchange rates, that figure equates to $136 million USD. From November 2017, that is a 29% decline sequentially, and an even worse 36% decline year-over-year. For all of 2017, HTC took in $62.12 billion NTD. In U.S. currency, that amounts to $2.1 billion, the lowest annual revenue rung up by the company in 13 years.
What makes this even more galling for HTC is that the
HTC U11
was arguably the best flagship handset released by the company in several years. While the model did not feature the 18:9 aspect ratio and "bezel-less" design that its rivals employed, HTC did join the club with the
HTC U11+
. But the latter was launched too late in the year too make any sort of difference to the company's financials. And the handset's limited distribution meant that the HTC U11+ was not offered for sale in the states.
Later this year, HTC and Google should be able to close on the previously announced deal
that will send certain members of HTC's Pixel team to Google, along with access to HTC's IP in return for a much needed $1.1 billion in cash.
source: HTC