HTC may be reducing component orders for the One M9 as it fails to meet sales expectations
35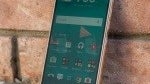 Today is a gloomy news day for HTC, as sources from the company's supply chain in Taiwan claim orders for HTC One M9 components may be cut by as much as 30%. Unfortunately, that's not due to an abundance in supply, but rather due to a
lower than expected demand for the all-metal handset
. Said sources explain the One M9's disappointing sales with a lack of differentiation, citing the design similarity with its predecessor, the One M8, and hardware specifications comparable to the competition's high-end models.
It's difficult to wrap one's head around these arguments, as Apple has had no trouble selling largely similar-looking iPhones over the years, while most of 2014's Android flagships were, if one's keen to have a more cynical look at things, the Qualcomm Snapdragon 801 packaged in 10 different ways. Our hypothesis for the HTC One M9's inability to wow the masses is, first and foremost, bad timing. Mere hours after HTC announced a fine smartphone that was all too subtle of an upgrade over its predecessor (and therefore lacklustre), Samsung revealed its most impressive Galaxy S smartphones ever. It's like being at a rock show where band X opens for Metallica - unless band X is exceptionally great, few are going to remember them after 'tallica storm the stage.
In addition, the HTC One M9's display and camera capabilities don't stand out in comparison to flagships from Apple, Samsung, and LG. Either HTC's market intelligence underestimated the degree of technological innovation required to properly compete this year, or the company simply couldn't secure orders for the best-in-class components as they were gobbled up by bigger competitors. For example, look at
what's happening with Sony's camera sensors this year
.
Outside the flagship front, HTC — not unlike other major Android players — continues to receive punches from Chinese low-cost vendors in the Asian market's entry and mid-range segments. The Chinese market, in particular, is wholly dominated by domestic brands such as Xiaomi, Huawei, Vivo, Oppo, Lenovo, ZTE... not to mention enterprising upstarts like Meizu, Coolpad, Elephone, JiaYu, Doogee and countless former "white box" vendors who cut their teeth on copying premium brands' products before rolling their own. Thanks to a well established market presence, government subsidies, and a reliance on online stores to diminish retail and marketing costs, they can afford to sell products with extreme price to quality ratios that would render foreign brands unprofitable, if they were to try and match them.
HTC's strategy to carve a niche in this challenging market relies on Desire phones that utilize MediaTek's competent, yet low-cost chipsets, in addition to specs-intensive re-workings of its flagship devices, in particular the HTC M9+. The latter has been enjoying
generally better demand in Taiwan than the One M9
, as customers seek the absolute best value for their money.