Apple hogging up Sony camera sensor orders for the iPhone 6c, Sony struggling to meet demand?
27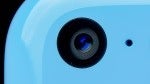 Oh, Apple, what have you done? In a report from Chinese IT analyst firm Pan Jiutang, we get to learn that Cupertino's prime technological suspect has lined up so many Sony camera sensor orders, that Chinese smartphone makers are struggling to find supplies. Apparently, Sony can meet about half of the cam sensor demand by those growth-hungry Chinese smartphone makers, and the rest of its output is going towards a certain iPhone 6c, which is
already showing up in rumor mill productions
, by the way. Allegedly, the c-series iPhone will remain Apple's option for customers that prefer to handle a 4-inch screen device.
Back to cam sensors, more precisely the lack of such, those in the know claim Huawei will be able to ship only 50% of the devices it planned to ship with Sony cameras, while competitors ZTE, Oppo, and Coolpad will scale down to 10-30% of their output. The report suggests Chinese companies will have to seek alternatives from Samsung, Toshiba, or OmniVision. Although not a Chinese company, HTC had to turn to Toshiba for HTC One M9 camera sensors too, which could have been a consequence of supply constraints. As component suppliers prioritize their products supply based on clients' size and orders, such occurrences won't be uncommon in the future. Having an advantage in component supply over smaller players is a privilege of the top dogs in the smartphone biz.
via
GSMDome