HTC is in big trouble, do you think it got what was coming to it?
61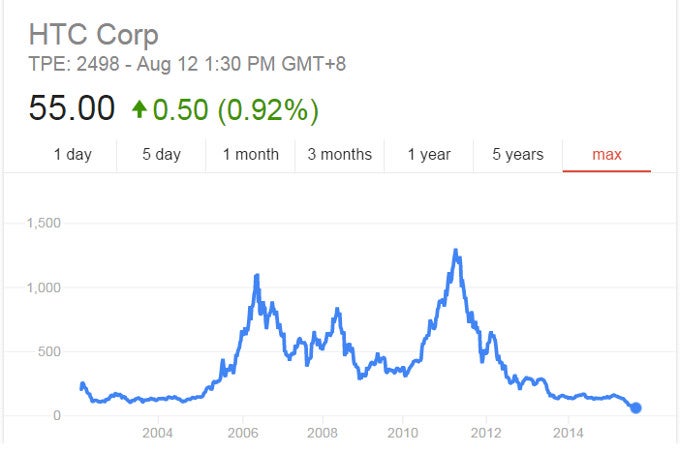 Looking at the price of HTC stock tumble down from an all-time high on April 29th, 2011, to the current of about NT$55, we can't help but feel a little saddened, not to mention worried. There were times, after all, when HTC was quite big, especially stateside, and for a very good reason. That wasn't meant to be, however, and the Taiwan-based company has been bleeding red ink for a while now. In fact, just two days ago, its market cap dropped under the total of its cash reserves, which is a pretty harsh reality, to say the least.
Whether HTC fails or succeeds to come out of this remains to be seen, and we're sure we'll talk a lot about it in either case once it becomes clear, but today we wanted to sit down with you and just talk about what was it that lead to this. Was it the universally shunned UltraPixel camera that, albeit sound in theory, turned out to be lacking? The fact that the company stuck to essentially the same design for its flagship for three generations, great as it is? Or did the company just fail to market the strengths of its devices well enough, specifically considering it's facing much larger rivals in Apple, Samsung, and even LG? Ultimately, do you agree or disagree that HTC is currently finding itself in trouble because of a string of poor decisions that are all its fault, or do you think external forces just made this what it is today?