HTC flagship with Snapdragon 855, 5G support seemingly in the works
17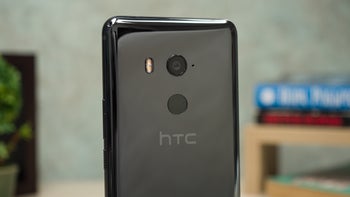 Back in 2011, following the release of the
HTC Sensation
and
Sensation XL
, HTC hit its peak. Since then, the company's monthly, quarterly, and yearly revenues have more or less been on a consistent decline – earlier this week it reported a 53% year-on-year
drop in revenues
for August. Despite doubts over the brand's long-term sustainability, though, one of HTC's Senior RF designers, Kevin Duo, has revealed via his LinkedIn profile that the company is still powering ahead.
After making use of the Snapdragon 845 earlier this year, the Taiwanese manufacturer appears to be in the process of sampling Qualcomm's upcoming
Snapdragon 855 processor
. This, unlike the chip that precedes it, will be built on the newer 7nm process which should permit big performance gains and significant improvements in the efficiency department. Additionally, the updated manufacturing process will put the chip on par with Huawei's
Kirin 980
and Apple's
upcoming A12
.
By default, and due to the limited availability of 5G networks throughout 2019, the Snapdragon 855 will be coupled with the Snapdragon X24 modem which includes support for 4G LTE networks, something that will reduce the overall production costs of devices. As revealed by Duo's profile, though, it appears HTC is looking into the superior Snapdragon X50. This modem, unlike the default option, does support 5G networks and will be made available to manufacturers as an option. Thus, if the company chooses to use it, HTC's next flagship may fully support the next-generation networks, unlike the
Samsung Galaxy S10
, for example.
Overall, it's clear that HTC has no plans to leave the smartphone market any time soon. So at least a couple more flagship devices are likely to come. But with profit margins continuing to decrease in the
mid-range
and low-end segments, it wouldn't be surprising to see HTC refocus its efforts on the flagship market entirely. After all, this would at least guarantee a higher profit margin.