HTC U12+ sales show no impact; brand's August revenue declines over 50%
30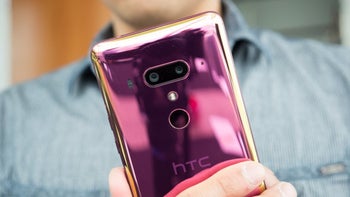 Yep, you guessed correctly, it's once again that time of the month when HTC reveals how it performed over the past 31-day period. And, keeping with tradition, the Taiwan-based brand has posted yet another big decline in sales.
For the period ending August 31, HTC has announced that its revenues totaled just $45.21 million. This number, when compared to July, represents a very minimal decrease in sales of just 0.77%. However, if sales from August 2017 are considered, the latest figures actually represent an annual drop of 53.72% – the company saw sales of $97.57 million 12 months ago. Unfortunately for
HTC
, though, that's not all. When looking at 2018 as a whole, the brand has accumulated revenues of just over $580 million. But. by this time last year, HTC's numbers had already surpassed the $1 billion mark. In fact, the company's 2017 revenues were almost 54% higher at just under $1.3 billion.
Following HTC's latest figures, it's clear that even the relatively recent release of the flagship
HTC U12+
wasn't enough to temporarily put a stop to the brand's revenue drops. What remains unclear at this point, though, is how long the company can continue to maintain its smartphone business. After all, if the company's revenue trends continue throughout the remaining months of the year, 2018 may mark the first time in over a decade that HTC fails to reach the $1 billion revenue mark.