HTC chief executive calls all staff to 'kill bureaucracy' in 'we are coming back' leaked email
45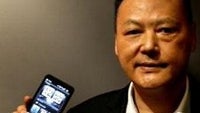 HTC is facing troubles nowadays – the company lost its huge momentum in 2011, and in the last four quarters it's been struggling to recover it with no success. This has prompted HTC chief executive Peter Chou to address all of its employees including chairwoman Cher Wang and the board of directors with an August 9th email entitled
"we are coming back."
In it, Chou issues a call to arms:
"

Please make sure that we kill bureaucracy.

Stay firm with the hero innovations and make them even bigger and deliver them."
HTC's head reassured its staff that the company has managed to deliver some great products like the HTC One X and the difficulties its facing are short term, so there is no need to lose morals. He also made it specifically clear that he is well aware of all the problems HTC is facing.
"We have people in meeting and talking all the time but without decision, strategic direction or sense of urgency,"
Chou explained in the email.
"Bureaucracy crept in without clear ownership. We agreed to do something but we either didn't do it or executed it loosely."


"We are disappointed that our sales are down while smartphone market share is growing,"
Chou added. He also made it extra clear that while rivals can use their scale, brand recognition and huge marketing money, HTC has to rely on its innovations and perfect quality of products. We sincerely hope that this brings HTC staff morale up and the company remains competitive – it could only benefit the industry. What do you think is the reason why HTC stumbled and can't recover? How would you fix that?
source:
Bloomberg
via
ZDNet
Recommended Stories