HTC and Samsung expected to price their WP8 handsets lower than Nokia's
24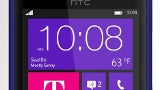 Not that we didn't observe something similar with the preliminary prices popping up here and there, but now we also have some unnamed industry sources confirm our expectations that Nokia's Windows Phone devices will end up being more expensive than Samsung's, and even HTC's ones.
Digitimes's sources actually may have a point when they say that HTC is likely to be more aggressive with its Windows Phone 8 roll out, as it has been losing positions on the Android front recently. Because of that, they seem to believe that HTC's phones will be more affordable than Samsung's, which is not something you see every day. On the other hand, as Samsung is currently on the top of the food chain, it's less likely for it so seek aggressive pricing for its WP8 handsets.
Meanwhile, Nokia has never been a fan of cheap prices, especially when it comes to its higher-end products. This is completely understandable, of course, having in mind that Nokia's devices are one of the best in terms of quality and construction in the industry. It is expected that the
Lumia 820
and
920
will be initially priced around $600-800, while Samsung's
ATIV S
is believed to pop up with a retail price tag close to $700. When it comes to HTC, though, the sources are willing to believe that its premium device, the
Windows Phone 8X
, will be available for about $500-600, as HTC will be hoping to be among the very first manufacturers to establish strong positions on the emerging Windows Phone market.
source:
Digitimes