HTC admits Sense UI "got cluttered"
19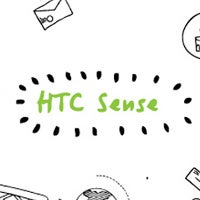 HTC's hallmark Sense UI skin has been what seemed to be the secret sauce behing the company's tremendous growth in early to mid 2011. But later in the year sales came in as the cold shower - suddenly HTC devices sales slumped. With a renewed focus on less but better, HTC made a comeback with the One series.
Now, Kouji Kodera, HTC's chief product officer, admits part of the reason could have been Sense. While initially loved for its large clock and simplicity,
HTC Sense UI got
cluttered over time
.
"There where too many things in there,"
Kodera said for Pocket-lint.
"Even on the home screen we had four or five icons before consumers got a chance to add things themselves. For the HTC One range

we have taken it down to Sense 2.0 again

."
Now, that's an interesting admission. We've always been hesitant about Android skins as their benefit is often only visual, but comes at the price of performance. Turns out that applies to Sense UI as well, which is definitely one of the heavier skins around.
"From the original Sense up to Sense 3.5 we added too many things. The original concept was that it had to be simple and it had to be easy to use and we had that philosophy, but over time it got cluttered. What we've done right now is a good mixture of keeping Sense and Google's Ice Cream Sandwich element in a good balance. We haven't tried to change everything here. We have kept a lot of the ICS element but still added the Sense favour on top of it."
HTC announced its HTC One series, led by the One X - an elegant thin device with a huge 4.7-inch display. Then, there's the slightly affordable HTC One S and the One V aimed at regional US carriers.
"These are the key focus products for this year. You will start hearing less from us as we are going to be focusing on less number of products,"
Kodera concluded.
Now, we can only salute HTC for refocusing on quality. Do you think they've hit the right balance between quality and quantity with the One series?