HTC: We had a smartphone with dual rear camera 2 years before the iPhone 7 Plus
50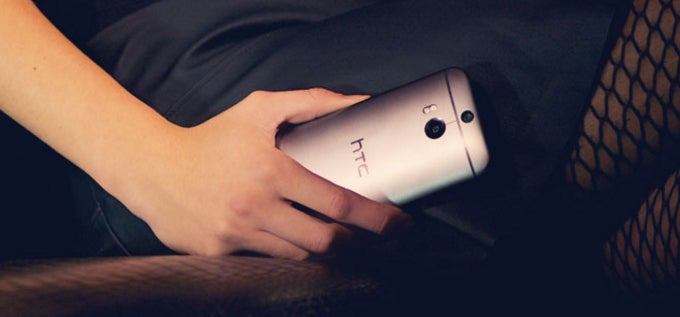 Yesterday, while Apple was still busy announcing the
iPhone 7 Plus
- its very first handset to offer a dual rear camera - HTC took to Twitter to remind the world that its One M8 Android smartphone (pictured above) had a dual rear camera 2 years ago.
In the Tweet that you can see below, HTC doesn't actually mention Apple, but we all know this was aimed at the Cupertino company and its iPhone 7 Plus, especially since HTC capitalized "2 YEARS AGO." As in:
Hey, Apple, you're late to the party!
While it's true that the HTC One M8 was the world's first smartphone to feature a dual camera that captured depth information (in order to let you edit your photos later and refocus - either on the foreground, or on the background), the dual lens setup of the iPhone 7 Plus brings something new. More exactly, the Apple-designed camera features a wide-angle lens, and a telephoto lens, basically providing 2x optical zoom - this is better for portraits, and should deliver some nice bokeh effects.
HTC actually had a smartphone with a dual rear camera back in 2011 - the
Evo 3D
. However, the lens pair of the Evo 3D was used to create stereographic 3D images (which no one really wanted), thus not being in the same category as the shooters of the One M8 and iPhone 7 Plus.
We have yet to test the
camera of the iPhone 7 Plus
, but some official photo samples can be seen
here
and
here
. They do look extremely promising, though we have to save our final judgment for when we'll review the handset.
There's no denying that HTC tried (and often succeeded) to innovate the mobile industry time and time again. But, unless you've patented a technology, sooner or later, someone else is bound to use it and make it better. That's how evolution works, isn't it?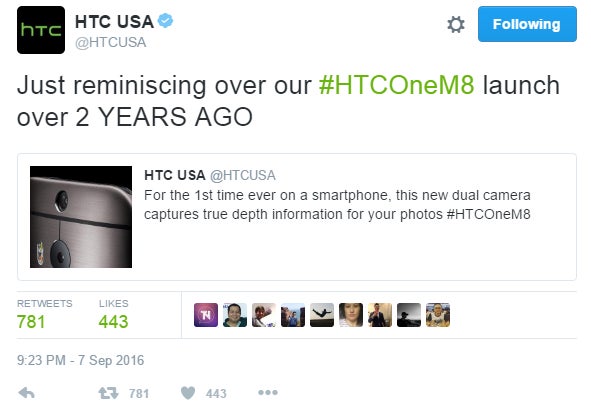 Recommended Stories