HTC U12 rumor review: specs, pricing and release of the 'frameless' phone
6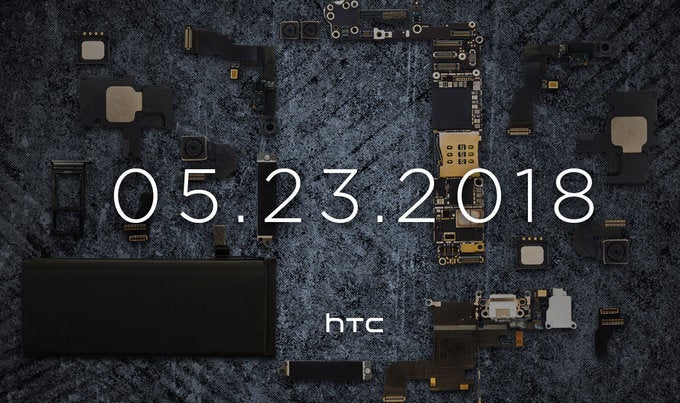 Recently, HTC distributed the event teaser you see above on the hush-hush, indicating that it has something major that's cooking in what's left of the company after its
Pixel-making team of engineers
got snatched by Google. Despite the brain drain, the company isn't giving up, and
indicated
it will issue a flagship this year as well, but will scale back on its
overall 2018 portofolio
for obvious reasons. Well, that flagship may be the
U12
(perhaps joined by the
U12+
), while the date of HTC's teaser marks May 23 as the day we could see it for the first time. So, what's to expect from an eventual U12?
Steel and glass design similar to the U11+, but with 80%+ screen-to-body ratio
Fast Snapdragon 845 chipset, and 1.2Gbps LTE download speeds
Dual camera setups
June release with $750+ price tag
Design
Close your eyes, think U11+, then shave off the bezels even further
The rumored tall and narrow display with the modern 1:2 aspect ratio would mean elongated body that is less wide, easier to use with one hand. Look no further than the HTC U11+ as an indication what the U12 may end up looking like, just with shaved-off top and bottom bezels, if HTC wants to keep it trendy.
Actually, the
U12 already got listed
on Verizon's Open Development website as having "frameless" design, indicating thinner bezels all around. The eventual U12+ is said to come with Black, Red Rose, Violet and "Translucent" variants, while its alleged engineering prototypes below hint at a mirror coating.
The
Edge Sense
innovation of HTC, which allows you to command the handset by gently squeezing its sides, will likely wiggle its way into the U12, too, and may add an
even longer list of functions
to its roster. That Edge Sense will be a chief part of the May 23rd announcement can be seen from HTC's new teaser tweet below that has ripples gently squeezing against a mysterious device's sides.
As for the body materials, the same Verizon website says it comes with Gorilla Glass, , while the frames will be made of metal, so the U12 may carry over the soapy, premium body materials of the U11 that will let fast wireless charging pass through without a hitch. HTC's upcoming flagship is expected to feature IP68 certification, too, so expect pricey repairs with all that glass and adhesive, like on most current flagships.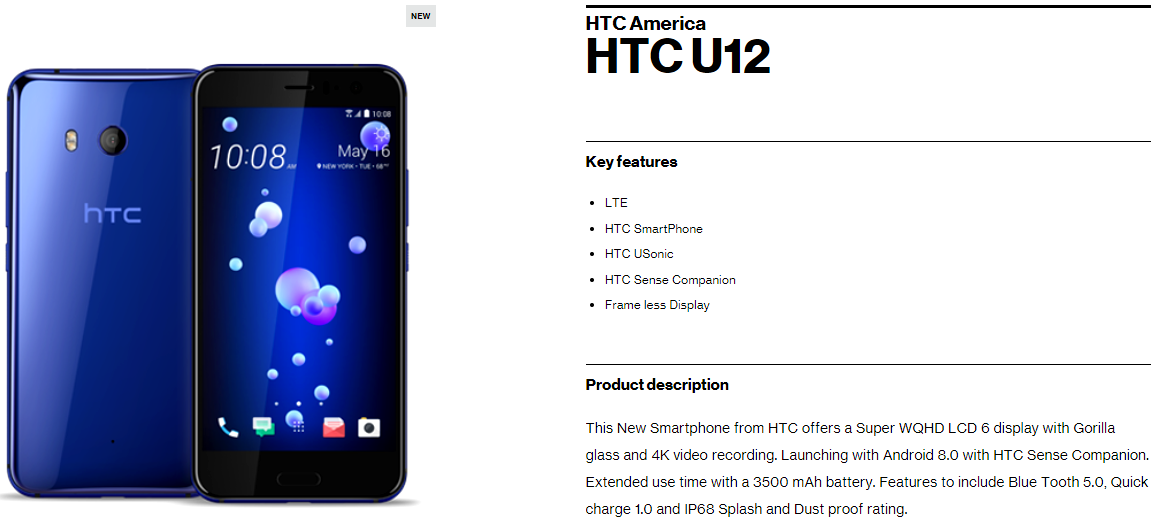 Display, processing power, memory
Fast, but not frugal
We'd wager to guess that all rumors for a 6" QHD+ panel with the now de facto standard 18:9 aspect ratio, will turn out to be true. Getting to the bottom of it is not something that requires much guessing, as, again Verizon, confirmed that it will be a Super LCD 6-gen display with WQHD resolution. We are getting a bit tired of those 6-inchers, frankly, even though they are usually narrower now, than when phones had 16:9 displays, they still result in large handsets, no matter how much bezel you trim.
The first leak about the U12, way back in March, actually tipped the chipset it will be coming with, as it was showcased as being capable of delivering download speeds of 809.58 Mbps - pretty close to the 1.2 Gbps that
Qualcomm's X20 LTE modem
in the Snapdragon 845 processor is capable of. Granted, Samsung had short exclusivity on the 845 for the Galaxy S9, but now it's fair game, as both the
LG G7
and
Xiaomi Mi Mix 2s
, are equipped with one.
Given that the U11 ships with 4GB/64GB config, while the U11+ has a 6GB/128GB combo, if HTC want to up the ante with the U12, it has to start it with more RAM and storage than its predecessor. Does that mean there might be a top U12+ model with 8GB/256GB, like many Chinese companies like Xiaomi or OnePlus are now doing? We doubt it will go that far, but 6GB RAM/64GB storage might be the basic memory combination for the U11.

Camera
Jumping on the dual camera bandwagon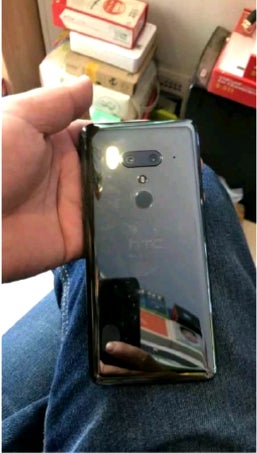 Purported HTC U12+
HTC will reportedly enter the modern multi-lens game for its flagships for the first time since the days of the M8. The U12 is said to come with a dual-camera setup on the back (12MP+16MP), and a secondary 8-megapixel selfie camera.
Now, whether one of these sensors will be monochrome, like on Huawei's flagships, telephoto for optical zoom, or wide-angle camera, remains to be seen, but, given the excellent results that the U11 produces with a single camera, we'd bet that HTC will nail it again with photo and video quality out of the U12.
The murky and very eventual U12+ leaked as having two dual camera sets, at the front and the back, but that's all there is about it that is different for now, and the whole leak mill about it looks rather shady, so prep your salt shakers.
Battery
The rumored 3,420 mAh battery pack may not sound like much, but HTC's Sense interface was one of the first to manage background processes well, and the company's phones manage to show good battery life for the capacity of the packs inside.
That WQHD display resolution, however, means you will get at least 30% less endurance than a comparable phone with FHD+ screen, no matter how frugal the second-gen 10nm process of the Snapdragon 845 is. The graphics subsystem and backlighting just have to maintain more than a million extra pixels in this case, even of you artificially lower the resolution in the settings, so we wouldn't expect two-day battery out of the U12.
Price and release date
June bug with a dollar attitude
HTC has scheduled an event for May 23rd, and there is a high probability that the U12, and possibly its souped-up sibling the U12+, will make a cameo there, but the actual release date is tipped to be June 1, with the following pricing for the U12+,
leaking straight out of Taiwan
.
| | 64 GB | 128 GB |
| --- | --- | --- |
| HTC U12+ leaked pricing | TWD 22,900 (~$769) | TWD 24,900 (~$835) |
The company has never been known to undercut the competition's pricing with its flagships, so we might be looking at a $700-$800 price range for the U12's wonders, too, but this year is different, given Google's acquisition, so we sincerely hope that what is shaping up to be an excellent flagship, isn't marred by prohibitive pricing schemes.