No, HTC will not present a new flagship at MWC 2018
11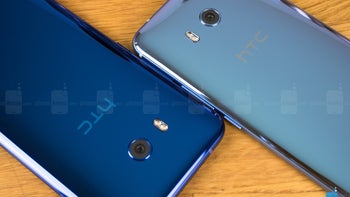 So, the Mobile World Congress is a pretty big thing — a superevent where most companies, big or small, go to present their latest products. From eccentric KickStarter accessories to the most popular (Android) smartphones — the show floor is flooded with conversation-starting gadgets.
Usually, a lot of device announcements happen on the first day of MWC as well, so that the eventgoers can spend the next few days checking out the brand-new phones out there. But if you happen to be expecting to see the next top-shelf HTC phone be unveiled — you shouldn't hold your breath.
Now, this should be no news to anyone who follows the company — ever since the
HTC 10
, HTC has been steering away from the MWC carfuffle and has been announcing its flagships at its own, separate events about a month after the Congress has passed. But, some hopeful rumor-weavers have been insisting that the HTC 12 (or however the company decides to call its 2018 flagship) will be shown at MWC 2018.
According to Android Headlines, an HTC insider has confirmed that this is not the case. The company will skip any major announcements through the month of February and will host its own event after MWC has passed. No event was given, and the source remains anonymous. Still, seeing HTC's release patterns over the past couple of years, and keeping in mind that the
U11+
just launched
2 months ago
, it's not hard to believe this information.
Anyone waiting at the edge of their seats to see what HTC does next?