HTC Sense 4.0 Overview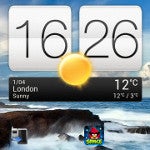 Realizing that it needs to change something to get back on the right track again, HTC has reworked many of its offerings. Not only has the company made changes to the styling of its smartphones, but it has also innovated its custom software found on those devices – the Sense UI. With the launch of its newest handsets – the One series of Androids, HTC has introduced a new version of Sense, which comes as an answer to all the negative feedback that the company received regarding its UI overlay. Most importantly, HTC has put a lot of effort into simplifying the UI in order to make it a bit easier to work with, and a bit lighter on the processor as well. After spending some time with the quad-core One X, we can safely say that the company has achieved its goals for the most part, but alas, there's still some work to be done.
Watch the video below and check out the screenshot gallery for an in-depth overview of HTC Sense 4.0! And, if you'd like to see how this whole thing works on an actual handset, feel free to read our
HTC One X Review
!
HTC Sense 4.0 screenshots