HTC PJ53100 visits FCC, could be enroute to Verizon
5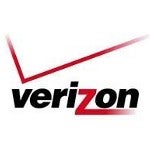 A visit to the FCC by the
HTC PJ53100
should of interest to Verizon customers. While making the trip to get the thumbs up from the Feds, the handset was
carrying the Verizon LTE bands known as band 13
which resides on the 700MHz spectrum. There are a few potential HTC models that are rumored to be coming to Big Red such as the HTC DROID Incredible 4G (aka the HTC DROID Incredible 3 aka the HTC DROID Incredible HD) and the
HTC Firebal
l. There is a chance that the Fireball and the next DROID Incredible are the same model.
The HTC DROID Incredible series has always had a recognizable back cover and the
picture of the mystery HTC device
we showed you last month has that
exact same design
. With support for LTE and Android 4.0 onboard, it certainly has everything that would characterize it as the HTC DROID Incredible 4G/HD/3. There still is another model that had been rumored to be the next HTC DROID Incredible, the DROID Fighter. Many of you might be rooting for this to be the new DROID Incredible because a
leak of a Verizon memo
shows an April 12th launch of that phone.
source:
FCC
via
Engadget