HTC One vs Nokia Lumia 920 vs 808 PureView: technical comparison
99+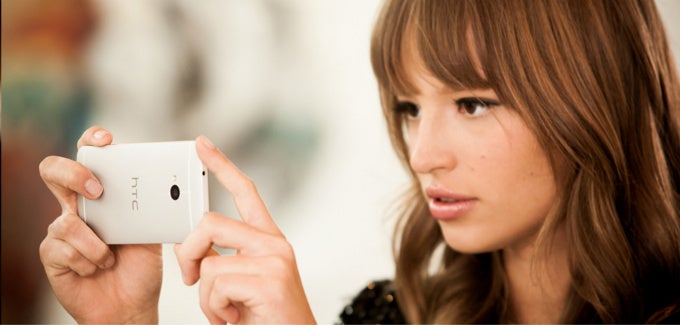 "The myth that the more megapixels a camera has the better the pictures, is a big fat lie."
That is how HTC daringly started talking about its hugely important HTC One and its new UltraPixel camera, a bold attempt to improve smartphone camera quality without boosting the number of megapixels. The quote is from a New York Times article entitled 'Breaking the Myth of Megapixels' penned by David Pogue, and what's notable about it is that it is from... February 8th, 2007.
It was hardly news even then, but in the next five years until now smartphone makers were trapped in a race cramming more and more megapixels into cameras to impress the masses. This continues up to this day too with companies like Sony squeezing in a 13-megapixel camera on a smartphone with a small sensor. Heck, the most anticipated Android phone of the year, the Galaxy S IV is rumored to also have a 13-megapixel camera. HTC itself is guilty of the same sin, though, with its 16-megapixel Windows Phone-based Titan phone, but with the One a change that Nokia first started on Symbian is finally coming to Android.
Nokia's 808 PureView
and the
Lumia 920
. We're throwing in last year's HTC One X as well to show how the company has evolved, but it won't be a topic of our discussion.
The new HTC One does not have a 13-megapixel camera, an 8-megapixel shooter, nor even a 5-megapixel one - it has a 4-megapixel camera. It is one HTC calls UltraPixel and claims will offer vastly improved image quality.
As shockingly little and strange as it may sound to some of you, we believe less is more and HTC is going with a reasonable common sense move in an area where common sense has been lost. Here is why.
Sensor size

HTC One
– 4.3MP 1/3-inch CMOS BSI
Nokia Lumia 920
– 8.7MP 1/3-inch CMOS BSI
Nokia 808 PureView
– 42MP 1/1.2" CMOS FSI
HTC One X
– 8MP, 1/
3.2
" CMOS BSI
The sensor is the most expensive and important part of a camera, a layer with photosites that captures incoming light and at each roll of the shutter assesses how many photons hit each photosite to make up images. The larger it is, the better.
The HTC One comes with a 1/3-inch sensor, as big as most other smartphones including the Nokia Lumia 920. Or to be perfectly correct we should say "as small as" other smartphones because 1/3-inch sensor is tiny compared to what we find even in point-and-shoot cameras, and many times smaller than a DSLR or full frame cameras.
In cameraphones, however, the sensor size of the HTC One is comparable to most other devices, including the Lumia 920.
The Nokia 808 PureView is one big exception. The Symbian device set the bar high as it features the largest sensor ever put in a phone (it's also much thicker than an average smartphone), a 1/1.2" one. Comparing just the sensor size, you can immediately see that the HTC One cannot be a direct competitor with the Nokia 808. It would not be an apples to apples comparison after all as the Nokia 808 is much, much thicker while the HTC One does not compromise on size.
Pixel size

HTC One
- 2.0 µm
Nokia Lumia 920
– 1.4 µm
Nokia 808 PureView
– 1.4 µm, or up to 4.9 µm virtual
HTC One X
– 1.4 µm
Pixel size is probably the most important overlooked technical feature of a camera and interestingly it is illuminating best the differences between the HTC One and other smartphones starts becoming very apparent.
While most other high-end smartphones have 1.4µm pixels, the One has significantly larger ones allowing in much more light and thus much better images in underlit conditions. That is where the name UltraPixel stems from.
This should allow the HTC One to outperform the Nokia Lumia 920, a smartphone that takes pride in low-light performance, but also has a smaller 1.4µm pixels. Theoretically, this means the HTC One has double the light sensitivity of Nokia's Windows Phone flagship.
Lens Features

HTC One
– f/2.0, 5-element, 28mm focal length equivalent
Nokia Lumia 920
– f/2.0, 5-element, 26mm
Nokia 808 PureView
– f/
2.4
, 5-element, 28mm
HTC One X
– f/2.0, 3.6mm, 28mm
The f number signifying the aperture of a camera is another important measure. The lower the f number the wider the opening through which light passes to the sensor. A wide aperture also allows you to use faster shutter speeds with adequate exposure, and that's why we'd also refer to them as "fast."
HTC has gone with a relatively wide f/2.0 aperture for a smartphone at an almost standard sensor size. Nokia's Lumia 920 also has an equally wide f/2.0 camera.
What might surprise you is that the top rated cameraphone, the Nokia 808 has a narrower, slower f/2.4 aperture.
So it's a draw here between the HTC One and the Lumia 920 which both have an equally wide, fast aperture. In contrast, even some of the best phones this year like the Sony Xperia Z have a slower f/2.4 aperture.
Extra features

HTC One
– HTC ImageChip 2, Live HDR video recording, integrated HDR, optical image stabilization, simultaneous video/stills capture, LED flash
Nokia Lumia 920
– optical image stabilization, LED flash
Nokia 808 PureView
– Xenon flash
HTC One X
– HTC ImageChip debut, LED flash
HTC's dedicated ImageChip
debuted on the One series last year and it brought huge improvements to image quality. With the new HTC One, the company makes it faster which brings one big improvement - support for faster shutter speeds of as quick as 1/48 of a second, compared to 1/30 earlier.
The ImageChip not only lifts the burden from a SoC image signal processor (ISP), it allows HTC to deliver faster different versions of the same device based on different chips as it does not need to adjust the different ISP in every different chip. Instead, it has one uniform ISP.
The ImageChip kicks in with tasks traditionally handled by the system-on-chip ISP. Autofocus, Auto white balance, and Autoexposure are handled by the dedicated ImageChip. Lens correction, noise reduction, best shot picks, continuous auto focus, LED flash levels, face detection and many other tasks are more effectively handled by it.
optical image stabilization
and that's great news for still image quality in low light and video recordings on the move. We don't know much details about the One's OIS except for the fact it counters
motion
on 2-axis, kicking in extremely frequently, 2,000 times a second.
Now, this is four times more than on Nokia's Lumia 920, which has an OIS system that works only 500 times a second. Nokia however seems to use a different system overall, where not just a single lens component moves, but the whole optical assembly.
Conclusion

Overall, HTC has taken a big risk with the UltraPixel Camera on the HTC One. But it is a much, much needed one. We simply cannot have good quality cameras on smartphones as long as all discussion revolves around the number of megapixels. It has to stop.
It is clear to every expert that anything in the vicinity of 5-megapixels should be plentiful for the vast majority of users. However it takes action and guts to deliver a 4-megapixel camera while the industry and some users are salivating in anticipation of more and more megapixels. HTC showed it has the guts to challenge those misconceptions.
Admittedly, the company is not the first one to make drastic improvements in cameras. Nokia was there first years ago, and most recently it has delivered some revolutionary devices like the Nokia N8 and the Nokia 808 PureView.
Bad news for Nokia is it has diluted its PureView technology with the Lumia 920. PureView started as a synonym for the Nokia 808 with its huge sensor and resulting amazing image quality. But later, with the Lumia 920 it evolved into a marketing term with little meaning.
Finally, it is clear the HTC One cannot compete with PureView as seen on the Nokia 808, but comparing the two wouldn't be comparing apples to apples because of the difference in size and thickness.
In the land of slim, sleek modern devices, though, the HTC One definitely has the potential to set a new standard and outshine the Lumia 920, and the competition. More importantly, it has the potential to really make a splash. That is something Nokia's devices could not do, hampered by Nokia's decision to use the Windows Phone platform that has not yet won consumers. Riding the popularity of Android, the HTC One has all pre-requisites of becoming a massive hit, and maybe the best Android cameraphone. That means a lot.