HTC One max review Q&A: your questions answered
4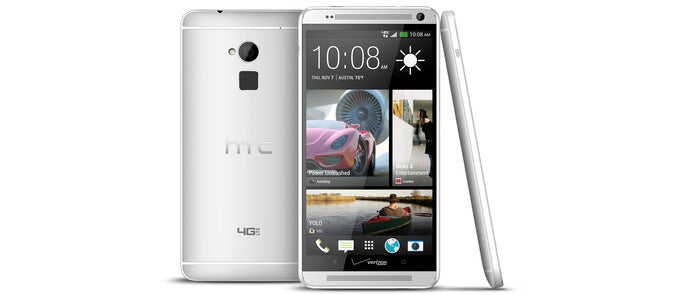 There's no doubt about it: if you want an answer, you have to ask the question first. Good thing that our readers aren't shy when it comes to asking questions. Soon after we posted our
HTC One max review
, we invited you to ask us anything about it that you wanted to know, and today is the day when we provide you with the answers. Here we go:
darkskoliro asks:
Do you think that One Max was more of a stepping stone into the phablet category, testing how well an "enlarged" version of the One would do? Obviously they haven't made such a large device before, perhaps they were not willing to go crazy with their first try and rather see how a large device appeals to the HTC buyers?
Yes, an assumption like that makes sense. Studies are showing that the demand for smartphones with huge displays – think 5 inches and above – is growing. With the One max, HTC is aiming to enter the phablet segment and meet that demand while it is still on the rise. By the way, as ausnote2 mentioned, HTC once made and marketed an even bigger phone. You can read more about it in our

HTC Advantage review

.
jad.boutary asks:
I m willing to buy this phone but confused between this and the note 3..my question is that htc software is lighter than the one used by samsung, so the performance of this phone is like the note 3 in term of speed?? .. of course the note 3 on paper should be faster but is it true or it's barely noticeable ??
mr.techdude asks:
Hi PA just wanted to ask on be half of the spec nerds, do u notice a huge performance difference between this and a s800 device?
Both the HTC One max and the Samsung Galaxy Note 3 are very fast and responsive, equipped with a Snapdragon 600 and 800 respectively. They perform equally well when it comes to every-day tasks like checking mail and social networks, browsing the internet, looking up stuff on Wikipedia, and the likes. In some cases, however, be it while playing a very demanding video game or when doing some heavy multitasking, the Note 3 may perform a bit better thanks to its more powerful hardware. Asphalt 8, for example, is one of the games that run noticeably better on the Note 3 than on the One max. The performance gap isn't huge by any means, but it is there and can't be ignored.
DodgeFan asks:
In the review a "con" was the processor, is the snapdragon 600 inadequate? Does the device lag under intensive use?
Again, the Snapdragon 600 is fast enough for almost any task. However, at this point in time, we'd expect seeing the faster Snapdragon 800 on a smarthpone of this class and price range. After all, the Snapdragon 800 is already used for a number of smartphones by the competition.
SAYED-EJAZ asks:
How much useful is its Fingerprint sensor ? If so what are the uses ?
phones522 asks:
Is the fingerprint scanner accurate?
The primary purpose of the fingerprint scanner is to serve as a layer of protection, replacing your lock screen PIN or pattern. Also, you can use one finger for unlocking, and two more for launching apps from the lock screen. Sadly, the fingerprint sensor on the HTC One max can be frustrating to use.

Read this article to learn why.

The scanner itself is accurate, but only if you swipe downwards. If your swipe is at an angle, then the scanner may not recognize your finger.
Chris_Bakke asks:
Is the writing on the wall for HTC? Is this the beginning of the end for them?
If there's anything that can give us an indication as to how well HTC is doing on the smartphone market, that would be the company's financial results.

And the recent reports weren't pretty.
Owlet asks:
I just want to know when I can buy One...
That depends on where you live. In the US, the HTC One max will be soon sold by Verizon, Sprint, and possibly AT&T as well. Alternatively, it can be found online unlocked and SIM-free. In some markets throughout Asia and Europe, the phone is already on sale, found on the shelves of some carriers and third-party retailers.
abhijithkumar.nit asks:
Is the phone bulky and heavy as the specs seems to indicate (>10 mm thick and >200 gm weight)? or is the huge form factor making up for that? Thanks.
Erdene asks:
1. Is there any rumor about if HTC One Max will upgrade its chip like Samsung Galaxy S4 did? 2. Also is there any rumor about black colored HTC One Max?
Rumor has it that an HTC One model with a faster chip might launch next year, and that's all we know so far. As for your second question, no other color variants of the HTC One max have been announced yet, and nothing seems to indicate that a black model is in the works.