HTC One UltraPixel camera tips and tricks review
39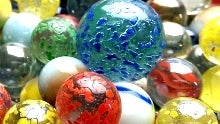 With the so-called
UltraPixel camera in the HTC One
the company went off the beaten path of increasing the megapixel count, putting a sensor with both larger than typical pixel size, and optical image stabilization for a double whammy at low-light and motion shots, which are traditionally the weakest point for smartphone cameras.
In our
grand camera bash
, the One did fine, but not the best job overall, especially in daytime shots, where the
Galaxy S4
and
iPhone 5
took the cake with sharper and more detailed photos most of the time. Where it shone in comparison, however, were low-light and night shots, as well as video stabilization, and only the
Nokia Lumia 920
, with an elaborate OIS system of its own,
can rival it when the light goes down
, and you don't have a tripod handy.
The
HTC One
, however, offers plenty of camera settings to tinker with, which can improve your shots beforehand, and a handy Auto Enhance feature to pimp them up afterwards, so check out these few tips in the slideshow below, and be patient, as the pics might take a while to load.