HTC One S will be outfitted with a 1.7GHz Snapdragon S3 CPU in select markets
16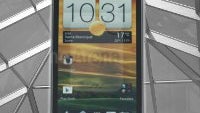 Less than a couple weeks ago, we first heard the faint whispers about a slightly modified version of the popular
HTC One S
that's making its way to Taiwan. Specifically, it was believed that it would be outfitted with an older Qualcomm Snapdragon S3 processor, but today, we're getting that confirmation from the source directly.
From the sound of it all, HTC is indeed
confirming
that the HTC One S will be s
porting a dual-core 1.7GHz Qualcomm Snapdragon S3 processo
r in
select Asian and European markets
. However, as we know, the current version of the handset for the US, UK, Japan, Korea, France, and Germany are all featuring the newer dual-core 1.5GHz Qualcomm Snapdragon S4 processor produced with Krait cores.
To make it less confusing for consumers as to which model is being sold, HTC is kind enough to label the S3 versions of the Android powered smartphone in the markets where it's making the change. Therefore, if you see one labeled as a
dual-core 1.7GHz, it's a Snapdragon S3
– whereas, if it's labeled with a dual-core 1.5GHz, you're obviously getting the S4.
Perhaps, there might be some people in those regions that will be bummed by all of this, but nonetheless, HTC is doing its part in trying to meet the demand for devices that rely on the faster and more energy-efficient processors. Until then, those consumers in the select Asian and European markets might want to double check the box to see which model they're getting before forking over their hard-earned cash.
source:
The Verge
via
Engadget