HTC One, HTC One mini and HTC One max owners entitled to free cloud storage from Google
9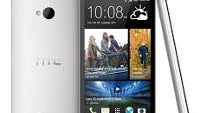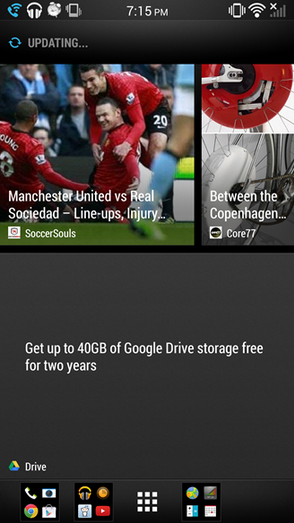 HTC One and HTC One max owners get free cloud based storage from Google
If you have purchased the
HTC One
or the
HTC One mini
, or plan on buying the
HTC One max
, Google and HTC have something for you. How does up to 50GB of extra, free cloud based storage for two years from Google Drive make you feel? 50GB of extra storage is already being given out to those with the HTC One max outside of the U.S. Google and HTC will provide owners of the HTC One and HTC One mini with 25GB of extra free cloud based storage for two years, but the device will need to be updated to Sense 5.5 first. No device with an unlocked bootloader will be included in the offer with means that the HTC One Developer Edition is not eligible for the storage.
Once your HTC One or HTC One mini is updated to Sense 5.5 (which comes out of the box on the HTC One max), you can access your free storage. To redeem the offer, open the Google Drive app. Press "Redeem" and then follow the screen prompts. Google suggests that you have a Wi-Fi connection when redeeming the storage offer, which is good until January 1st, 2016. Once your two-years is up, does your data turn into a giant pumpkin? Nope, it remains available in Google Drive for you to access, download, or share.
There are some rules.You can redeem the free offer one time for each device. Using the same Google account you can redeem one +50GB offer and one +25GB offer on two eligible devices. If you need more storage, it can be purchased from Google. Also keep in mind that
Google offers 15GB of free storage with Google Drive right off the bat
, which includes your Gmail account.
source:
Google
via
AndroidPolice