Google combines Gmail, Drive, and G+ Photos storage into a single 15GB per user
8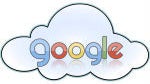 Google has been shifting around how it deals with the various storage options it has for a while now. Gmail has always been kept separate, and when Google Docs made the transition to Drive, and Picasa was folded into Google+, those two blobs of storage found themselves combined for users. Now, Google has decided it is better to just make everything into a single 15GB per user for all of those services.
When Drive launched, Google changed the structure, to leave Gmail with 10GB of free space, while documents and photos got a 5GB pool. But, it seems Google may have noticed that emails don't tend to take up nearly as much space as photos or documents, so it's better to just combine all of the storage to make it easier for those who don't use much e-mail storage, but like to use Drive or Google+ Photos.
The deal is a bit better for Google Apps users who will be getting 30GB of combined storage.