HTC One HDR video samples surface
25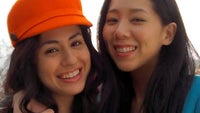 With the
UltraPixel camera
on the new
HTC One
, it is all about quality over quantity. Because it isn't how many megapixels you have at your disposal, it is how good they are at capturing light accurately. That's why the latest flagship by HTC, despite having a sensor of "only" 4 megapixels, will be a shooter worthy of rivaling today's high-ends since the overall image quality will be more than adequate, or at least that's what its maker is trying to convince us.
Yet the HTC One has one more trick in its repertoire – the ability to capture high dynamic range video (a.k.a. HDR). That's a feature present on only a handful of smartphones (the
Sony Xperia Z
being one of them), which should allow both the dark and the light areas within an image to be exposed and reproduced more accurately. But does the footage look any better? Well, the first HDR videos taken with the HTC One are already online for the world to see. Feel free to check them out and if you like what you see, why don't you let us know down in the comments?