HTC One A9 deliveries in the USA might start today, but Verizon availability is possibly left for next year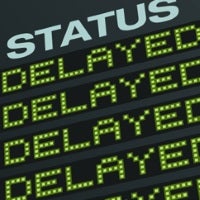 When it launched its new flagship smartphone for North America, the HTC One A9, HTC got its customers expecting shipments to begin fairly soon. Unfortunately, the company has ended up pushing back shipments of the initially available colors (black and grey) until today. Hopefully, the delay won't stretch over several days or weeks.
Moreover, Verizon customers will have to wait until network compatibility problems have been dealt with. The launch date remains unknown, and it will be possibly moved to next year. Verizon customers have received an e-mail from HTC, explaining that "more extensive testing and certification" is required to ensure the best experience for Verizon subscribers. Those wishing to change their orders can contact HTC's customer support, which further suggests that the smartphone isn't quite ready to debut on the nation's largest carrier. The availability of the device in red and gold colors is also going to be delayed. And although pre-orders for those variants were taken, they are no longer allowed.
Together with the announcement of an official $399 pricing, which only ended up lasting until Nov. 7 before it turned out that the price is promotional and the real cost is $499, this news makes the HTC One A9 launch a display of rather messy market play. HTC took preorders of delayed handsets (the red and gold editions) while failing to clearly communicate the problems that prevent them from being delivered in a reasonable time frame. The press conference mentioned that those models would be shipping several weeks later, but this wasn't published on the pre-order site.
Thus, those who pre-ordered the gold version are greeted with the following news — The Gray & Silver Unlocked editions for T-Mobile & ATT Orders will begin shipping on 11/10, while Sprint orders will start shipping late November. The Gold Unlocked edition will ship late November, while Sprint orders will ship mid-December. And for Red Unlocked, shipping starts early December, while Sprint orders begin mid-December.
Here is the complete email that Verizon subscribers received. What's your opinion of HTC's handling of the situation? Granted, the company is taking 25% off accessories for the One A9, and it does now correctly state that the red and gold editions are up for a late delivery. But the fact that HTC did that after taking preorders is definitely a symptom of negligent management.

Thank you for ordering the HTC One A9. It's the phone that gets all the important elements right-including UH OH Protection, and 6 months Google Play Music. When you buy the HTC One A9 from HTC.com, you get more value and greater level of freedom with a special SIM unlocked edition that comes with unique benefits. Your order of the Carbon Grey HTC One A9 will begin shipping on 11/10/2015 based on shipping method.

It's taking a little longer than expected to get you your Carbon Grey HTC One A9. To make up for it, HTC would like to give you 25% off of accessories to protect and personalize your new phone.

FOR VERIZON CUSTOMERS:
The HTC One A9 is the first CDMA-less device to support both voice and data services over LTE, providing individuals with the flexibility to use the same device on multiple carrier networks. To ensure the best experience for our customers on the Verizon network, we are conducting more extensive testing and certification. As a result, Verizon compatibility on the HTC One A9 won't be available in December as originally expected. We are working with Verizon to make it available as soon as possible.
If you want to change your order, please contact HTC customer support.

HTC One A9 Review
source:
Android Police