HTC EVO 3D to launch with unlocked bootloader
26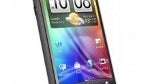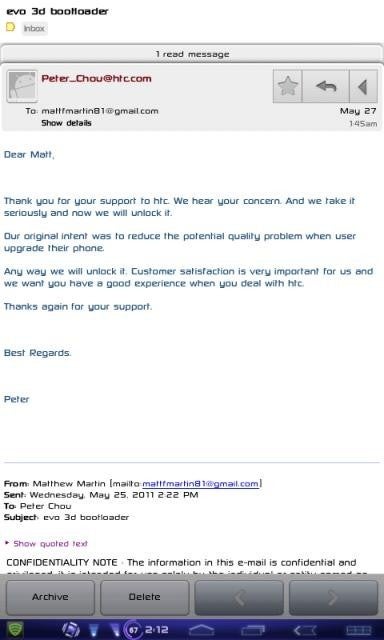 No sooner had we
reported
that HTC planned on unlocking the bootloader on its handsets than up popped the question on everyone's mind, "Will the HTC EVO 3D launch with an unlocked bootloader?" The question was posed to the man of the hour, HTC CEO Peter Chou, in the form of an email and Chou's response left no doubt about the answer to that question. "Our original intent was to reduce the potential quality problem when user (s) upgrade their phone," wrote the executive, "Anyway, we
will
unlock it (HTC EVO 3D). Customer satisfaction is very important to us and we want you to have a good experience when you deal with HTC."
As recently as last week, it was being
reported
that the high-end handset was coming to market with a locked bootloader. But that was before Chou's announcement the other day, and now those who like to
install
custom operating systems or root their device will have a much easier time of it. While no official launch date has been announced, we
told you
the other day that Radio Shack plans on offering the phone for $199.99 with a 2-year contract, or $99.99 with a contract and your
trade-in
of the HTC EVO 4G or the HTC EVO Shift 4G. Now that the newer device will launch without a locked bootloader, Radio Shack might see more trade-ins than they planned for.
Thanks, Philip!
source:
Android Police
Recommended Stories