HTC DROID Incredible 4G LTE to launch July 5th according to Verizon's Equipment Guide
12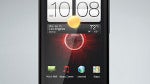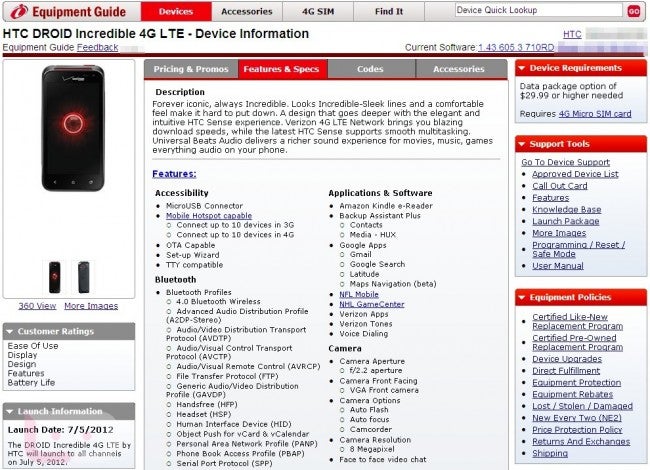 The Verizon Equipment Guide is calling for a July 5th launch for the HTC DROID Incredible 4G LTE
After the HTC DROID Incredible 4G LTE failed to launch on June 21st as originally expected,
speculation immediately focused on July 5th as a launch date for the phone
. That date has now been
confirmed by Verizon's Equipment Guide
. The HTC DROID Incredible 4G LTE appears to have a clean bill of health and the delay seems more likely due to Verizon's inability to figure out where the phone fits in the carrier's summer lineup.
With the
Samsung Galaxy S III coming to Verizon around July 11th
, that phone will no doubt replace the Motorola DROID MAXX
at the top of the Verizon food chain
. Releasing the hottest smartphone in the world before the DROID Incredible 4G LTE would certainly put a damper on the latter's sales which is why Verizon plans on launching the HTC unit first. Additionally, with the 16GB variant of the Galaxy S III priced at $199.99 with a 2-year pact, that would make it hard to nearly impossible to find buyers for the mid-level HTC model at the same price. That is why it appears that buyers of the HTC DROID Incredible 4G LTE
will receive a $50 mail-in-rebate
to take its price down to $149.99. The $199.99 price in the Equipment Guide obviously doesn't include the rebate.
Another interesting matter is that starting on June 28th, anyone upgrading to a new phone at Verizon
will no longer be grandfathered into the unlimited data program
. By waiting until after that date to launch this phone, and the Samsung Galaxy S III for that matter, the carrier is
enticing all of those subscribers with unlimited data
out of the woodwork to be exterminated and given a tiered data plan as a replacement.
source:
DroidLife