HTC DROID DNA gets all-in-one toolkit
5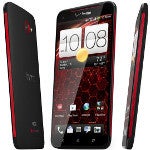 So, you've got the brand-new and amazing HTC DROID DNA. What's the first thing you want to do with it when you get it home? Root it and mod it, of course! Well, that wish just got a whole lot easier with a new all-in-one toolkit to automate all of those tasks. We're hoping that this is a trend that continues, because the all-in-one toolkits for Google's Nexus devices make everything quite easy.
HTCDev
, and get or submit token IDs.
As usual with toolkits, it is only available for Windows. Of course, right now, unless you're a developer there may not be much to do other than root, because the
HTC DROID DNA source code
was just released today, so there are no custom ROMs just yet.