HTC 10 vs LG G5 vs Galaxy S7 vs Galaxy S7 edge: Which one you'd rather buy?
99+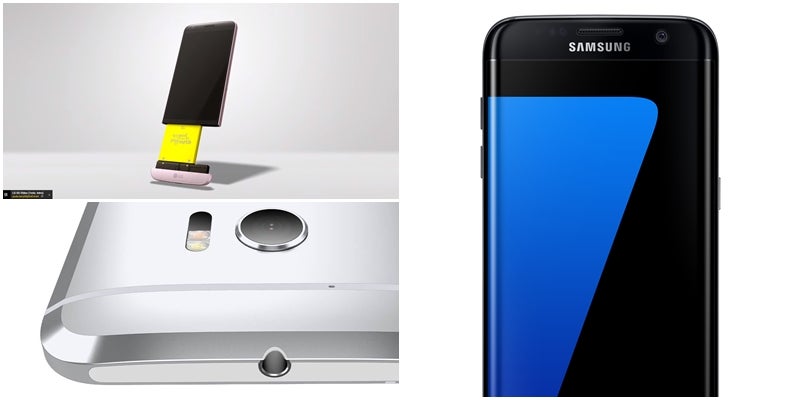 So far in 2016, we have witnessed the arrival of a pretty intriguing selection of high-end Android champs. Needless to say, the oh-so-posh
Samsung Galaxy S7
, the fancy
S7 edge
, the modular
LG G5
, and the promising
HTC 10
are the hottest topics on the Android scene right now.
We generally feel like Samsung has done a better job than LG at making the ultimate phone of H1 2016, though you'll have to wait for our review of the HTC 10 to find out whether the Taiwan-based manufacturer will stir up the status quo.
We are aware that most of you hardly have any first-hand experience with the HTC 10 yet, but still, we are quite impatient to ask you which one among the following four champs you'd rather buy. Yes, it's time for our poll of the day!
Without further ado, quickly make your choice: Galaxy S7, S7 edge, LG G5, or HTC 10?