HP TouchPad sales falling short of expectations at Best Buy stores
11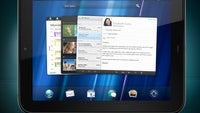 With
all these price drops
that the
HP TouchPad
is being treated to, it doesn't take a scientist to conclude that the tablet is not selling as well as the guys at the company expected. Even though the device has been on the market for only about six weeks, HP itself is currently offering its 16-gig Wi-Fi-only version for $400, which is $100 below its original price and less than a Benjamin over
its alleged manufacturing cost
.
Needless to say, HP is not too happy about all this right now, and the retailers who stocked on TouchPads are probably not feeling any better.
Best Buy, in particular, is rumored to have purchased as much as 270,000 units
, of which only around 25,000 (about 9%) have managed to find themselves a home. So, what is going to happen to the remainder of HP TouchPad tablets collecting dust in Best Buy's warehouses? According to insider sources, the retailer is so frustrated with the device's poor sales that it has asked for HP to take the unsold units back and has refused to pay the manufacturer any money for them. In response, HP allegedly asked for the retailer to remain patient and will be sending a senior company executive over at Best Buy headquarters in effort to smooth things out.
HP will probably announce the official numbers behind the sales of the tablet tomorrow along with its quarterly report, yet the figures will probably reflect only the amount of TouchPads shipped to retailers. How many of them have been sold to end users, however, will likely remain undisclosed.
source:
AllThingsD