Guess who still uses a BlackBerry? (A BlackBerry Bold 9900 to be exact)
29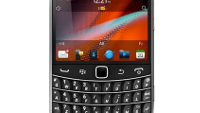 Google Executive Chairman Eric Schmidt is known to carry a BlackBerry wherever he goes. Even though the executive can snap his fingers and have any Android phone delivered to his office in minutes, Schmidt has made it known that he likes the email application found on 'Berry handsets. We have seen Schmidt
sport a BlackBerry handset as far back as 2009
.
Some of the models that
the Google executive has been spotted with
include the
BlackBerry Curve 8900
and the
BlackBerry Bold 9780
. Now, a picture of Schmidt at a meeting in New York City, shows him toting the
BlackBerry Bold 9900
and an unidentified Android model. Schmidt's decision to stick with the Bold 9900 isn't really a surprise for those who like the BlackBerry platform. Noting how phones powered by BlackBerry 7 OS captured 2.3 million of the 3.4 million in handset sales during last year's fiscal fourth quarter,
BlackBerry CEO John Chen restarted production of the phone
earlier this year.
Eric Schmidt might want to move up to a BlackBerry 10 powered model. As a businessman, the just released
BlackBerry Passport
would seem to be a good pick. But considering Schmidt's apparent love of the classic BlackBerry form factor, he just might like the yet-to-be announced BlackBerry Classic. This model will have many of the same features of the Bold 9900, except that it should have a larger touch screen (3.5 inches vs. 2.8 inches). The physical QWERTY will still be included on the device, along with a trackpad and function keys. Of course, the BlackBerry Classic will launch with BlackBerry 10.3 pre-installed out of the box, which means that BlackBerry Assistant will be on board.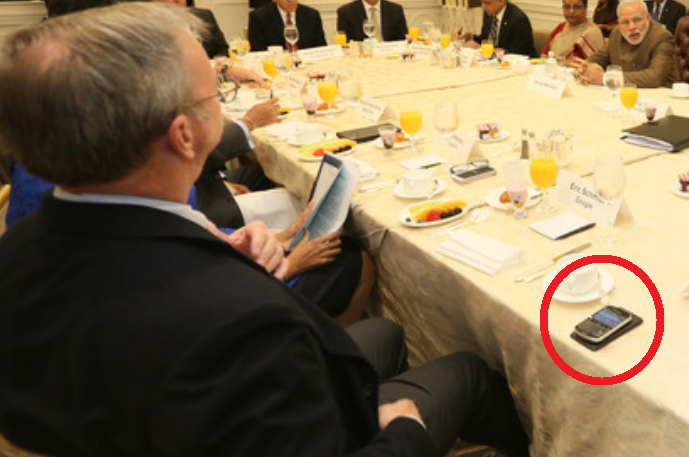 Eric Schmidt at the adults' table sporting the BlackBerry Bold 9900 and an unidentified Android phone
source:
Crackberry