Great Little Places is Tinder for local eateries, find hidden gems while you travel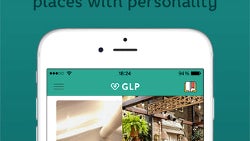 If you only count on Yelp and TripAdvisor to cover your food cravings while you travel, you might miss that great mom-and-pop local restaurants or pancake place that the locals frequent, as it will never in a million years make it to the popular guidebooks. We all know such places very often serve amazing food at rock bottom prices that are meant for patrons from the neighborhood, not tourists that are mentally prepared to spend extra anyway.
Moreover, it's a great way to experience the real topical cuisine of the place, unlike the prefabricated "local" recipes you might find at the most popular tourist restaurants. How do we find such hidden gem of an eatery in another town or country, though? Well, there is an app for that now, aptly-called Great Little Places (GLP), which is the equivalent of a crowdsourced restaurant finder in the local area. GLP has been the go-to website for such charming, but off-the-beaten path places for a while now, and now it has landed on your phone in the form of an app to always carry with you.
There you will get recommendations from locals, complete with reviews, advices, price range and categorized roundups like the best tea places in London, for instance. There are pictures of the exterior and interior of the restaurants, fast food joints, or dive bars in question in more than 40 major cities worldwide, along with menus and directions how to get there. Great Little Places is available on iOS only for now, but Android, Windows Phone and BlackBerry versions are coming soon, too.
| | |
| --- | --- |
| Developer: Great Little Place Ltd | Download: iOS |
| Category: Lifestyle | Price: Free |