Grand Theft Auto: Vice City on sale for $1.99
13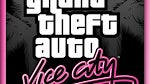 This is the kind of sale that doesn't come around too often, so we wanted to let you know that you can get your hands on Grand Theft Auto: Vice City for Android or iOS for just $1.99. Rockstar calls this a "limited time offer", but doesn't give any indication how limited of a time the sale will be on.
Vice City is the first follow-up to Grand Theft Auto III and is set in
Scarface
1980s coke-filled pseudo-Miami (aka Vice City). It offers a ton of guns, cars, and general mayhem, so $1.99 isn't a bad price to pay, especially since there isn't likely to be another new GTA game on mobile until next year.
Rockstar has made it tradition to release the each GTA on mobile on the 10th anniversary, which means we can't expect GTA: San Andreas until sometime next year.