Google's Snapseed adds impressive HDR Scape feature
8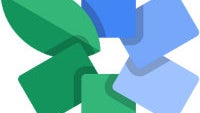 Google has really been doubling down on photography recently with the various automatic features available in Google+, but today the company has announced an update to Snapseed, a mobile photo-editing app that it purchased a while back. In an update coming later today, Snapseed will be adding an incredibly impressive HDR Scape feature.
According to Google's Vic Gundotra, right now our mobile cameras only approximate HDR by using pixel color as the basis to process three separate images and combine them into a single image. But, this new HDR Scape feature uses an advanced pixel-edge contrast method in order to create amazing HDR photos from a single image. If the app can work as well as the demos, this could be a great alternative.
As you can see below, HDR Scape in Snapseed can dramatically change the look of an image, and the app will give you slider controls to increase or decrease the intensity of the effects. Gundotra did warn that the feature will work best on landscapes and stationary objects with a lot of structure, and is not going to work too well on faces (although we expect some amusing results from those who do apply it to faces).
The update isn't live as of this writing, but when it is it will be at the links below.
*Update* The new version of Snapseed is now live!