Google's Nexus One reviewed, how does it stack up?
19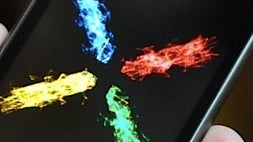 Recently, Engadget got a review of Google's first handset, the Nexus One. Even though the device will come to T-Mobile first, followed by Verizon and Vodafone in the Spring, we're all interested as to how it preforms. As a whole, the Nexus One is a pretty capable smartphone, according to Engadget, which is pretty normal we guess, having in mind its powerful hardware. In addition, if the DROID's sharp edges weren't exactly your cup of tea, then it seems the Nexus One will appeal to you more with its smooth lines. On the software front, the Nexus is running Android 2.1 (Flan), as it became clear yesterday on the event, which unfortunately, doesn't seem to bring a lot of new stuff, Engadget reports. Ultimately, it looks like the HTC Nexus One is a very high-end device, very well-made, but isn't a game-changer, as some have hoped.
We at PhoneArena will also be doing a full review of the Google Nexus One, so expect it soon!
source:
Engadget