Google's Android platform distribution for April 2017 shows Nougat is nearly at 5%
26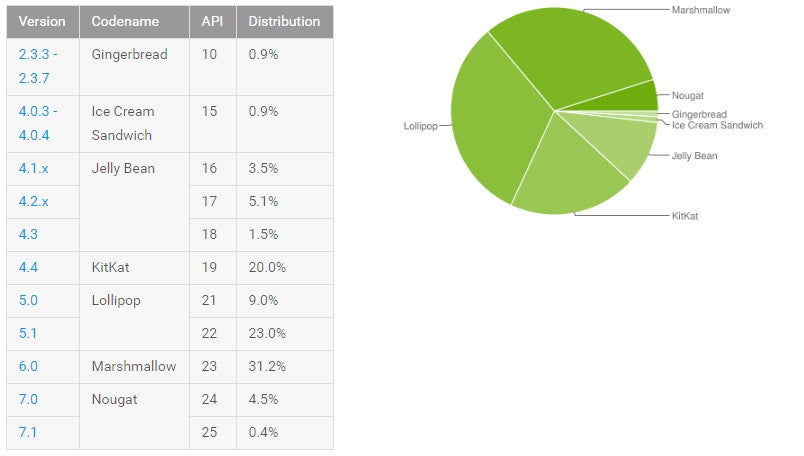 Android Nougat doesn't seem to be able to become Google's dominant mobile platform almost six months after its official launch. But that's no wonder considering Android Lollipop still has the largest market share on the market.
According to the data collected during a 7-day period ending on April 3,
Android Nougat
accounts for 4.9% market share. The smaller market share listed by Google, Gingerbread and Ice Cream Sandwich have as low as 0.9% market share each.
Even Jelly Bean, an Android version launched five years ago is used more often than Nougat, as the OS sits at 10.1%. Android KitKat and Marshmallow come next with 20% and 31.2% market share, respectively.
As mentioned earlier, Android Lollipop is still in the lead with 32% of active devices. Although Nougat market share continues to increase each month, it gains seem to be lower than expected. For example, the number of devices running Android Nougat rose 2.1 % from last month.
Hopefully, things will improve significantly in the coming months, especially that Google had already released a
preview version of Android O
.