Google will delete your Android backups after 2 months or so of inactivity without any warning
9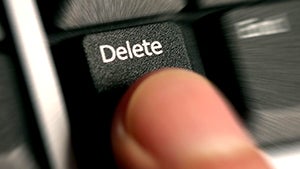 Turns out Google will get rid of your old Android backups after two months of inactivity if you don't actively use an Android device. This important tidbit of info was brought to our attention by Reddit user Tanglebrook, who learned this in the worst possible way - by having all of their Android settings, saved Wi-Fi passwords, and app data deleted after using an old iPhone of theirs for a while.
And that's quite normal - Google's own terms of service explicitly say that after 14 days of inactivity, your existing Android backups will get an expiration date, after which they go the way of dinosaurs.

The only real issue here is that Google didn't notify Tanglebrook about the upcoming removal of their Android backup and essentially prevented them from preventing the disaster from happening, and let's be real, who would remember that their Android backup is next in line for extermination after using another phone for a couple of weeks? A simple email notification would have sufficed.
Additionally, Tanglebrook laments that it would have been nice to be able to use your existing Google Drive storage in order to store your Android backups for as long as you want, which comes to mind rather easily, but it seems Google doesn't think so.