Google updates its Gmail app to allow some actions to be undone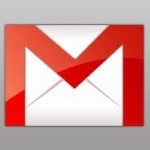 Google has updated its Gmail mobile app to include an "undo" function that will allow the reversal of four major actions. Archive, delete, add or remove a label or move a message all can be "undone" if the decision to do so takes place within a "small window of opportunity."
Once you take one of the four actions, a yellow bar appears that shows the last thing you did and allows you to undo it. Even if you move to another Gmail screen, the yellow bar stays with you. And if time runs out on the window to undo your action, there are other ways to make a correction.
The "undo" feature is available on devices running Android or iOS except those tablets with the two panel Gmail user interface. BlackBerry users with a smartphone running OS 6.0 can also find this update available.
source:
GoogleMobileBlog
via
IntoMobile