Google to shutter "tap and pay" for Google Wallet on non KitKat phones starting April 14th
17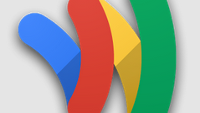 Google is 86'ing "tap and pay" for handsets running Android 4.3 or lower, starting on April 14th. In other words, after that date, only Android models running KitKat will support Google Wallet's "tap and pay" capabilities that allow you to tap your phone to a pad in the area of the POS checkout machine, and have your bill paid using a debit or credit card that you've synced to your virtual wallet.
Keep in mind that this does not mean Google Wallet is closing for those phones running Android 4.3 and lower. Only "tap and pay" is closing on those models.You will still be able to use Google Wallet to store loyalty cards, send money to friends, and family, and make purchases using the Google Wallet Card. Again, just to make it clear, only those Android phones running KitKat will support "tap and pay."
"We wanted to let you know about an update to Google Wallet that might change the way you use the app. Right now it looks like you're using tap and pay with a device running an Android version older than 4.4 KitKat. On the newest version of Android, tap and pay works with different technology for an improved experience. As a result, starting on A​p​r​i​l 1​4, 2​0​1​4, tap and pay will no longer work for devices with older Android versions...Tap and pay will be available for most devices running Android 4.4 KitKat. If you are able to upgrade to KitKat now, you can check if your device supports tap and pay. Supported devices will display a tile in your "My Wallet" screen that tells you to set up tap and pay. For devices that are not eligible for Android 4.4 KitKat or don't support tap and pay, you can still use the Google Wallet app to store all of your loyalty cards and offers, send money to your friends, view your orders, and use the Google Wallet Card to make purchases."-Google
If you are a constant user of Google Wallet's "tap and pay," this is another reason to hope that your current Android model will soon receive Android 4.4 or Android 4.4.2. With the update, Android changed from using a combination of firmware and hardware to make the "tap and pay" feature secure. With KitKat, Google employs a host-based card emulation system that uses the wallet app and the CPU on the phone to make secure payments.
Don't look so glum, this is not the end of the world. If you don't have a phone that uses KitKat, you can just
use your Google Wallet card like a debit card
. Or, you can hope that your current handset will soon be updated to KitKat. And if there are no options, well then, you can always pay cash for your purchases just like cavemen did in the old days before mobile payments were so widespread.
source:
GoogleWallet
via
AndroidAuthority