Google to send update to fix Nexus 5 volume control bug brought on by the latest update
12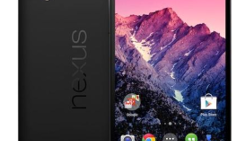 The latest security update loaded onto the
Nexus 5
added something to the phone that Google wasn't planning on. That would be a bug messing around with the handset's volume controls. These problems date back to the dissemination of software version MOB30P, sent to the Nexus 5 earlier this month.
Some of the issues that users are complaining about include the inability to adjust the volume during a call, even though the slider does move. Another complaint found on the AOSP Issue Tracker includes one from a Nexus 5 user who is unable to move the volume slider under the second lowest position. One Nexus 5 user found that those on the other end of a call can't use the speakerphone because of an annoying echo.
You can find all of these complaints by clicking on the sourcelink, which will take you to the AOSP issue tracker. This is issue 215483. You can fix this immediately by reverting back to the previous build. To do that, you need to go to the Nexus 5 Factory Image (see link below) and flash the next -to-last update (MOB30M). When the next security update comes, your phone will be caught up.
Another possibility, and the easiest solution, is to wait for a fix from Google. A verified community manager on the Nexus 5 subreddit page says that an update will be pushed out by Google, possibly as soon as this coming week.
Flash the previous Factory Image (MOB30M) for your Nexus 5
source:
IssueTracker
,
Nexus5subreddit
via
AndroidPolice