Google to pay $1.3 billion for Waze?
6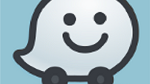 A published report from Israeli, where crowd-sourced navigation app Waze is based, says that Google is about to purchase the company for
$1.3 billion
. Last month,
Google was linked to a possible purchase of Waze
along with social networking site Facebook. The
latter dropped out of the bidding
just as May was coming to a close. Other big tech names like Apple and Yahoo were also said to be considering a purchase of Waze at one time or another, with Apple looking to use the service to
gloss over its failures with Apple Maps
.
The potential hokup with Facebook, which could have broadened and enhanced the social networking that the Waze app offers, fell apart because Facebook wanted to
uproot the Waze team
from Israeli and move them to Facebook HQ. For its part, Google has already purchased two Israeli firms and left the operations of both in that country.
Waze uses signals from subscribers' phones to generate real-time traffic reports. The app then sends out the best route for travelers based on traffic conditions reported from other Waze members, and other factors such as construction and accidents. Police radar traps are revealed to subscribers along with low gas prices.
Interestingly, Microsoft was an early investor in Waze back in 2009, but has passed up investing in later financing rounds. With the rumored interest in Waze, it would not be surprising to see a bid from Google kick off a bidding war for the company. Perhaps that explains the higher bid rumored to be coming from Google, 30% above the $1 billion previously mentioned in earlier speculation. Google might bid higher in order to eliminate any competitive offer for the company, which has close to 50 million users.
source:
Globe
(translated) via
WPCentral