Google to give advertisers more qualified leads by eliminating accidental clicks on mobile ads
12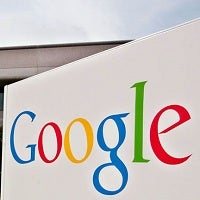 Google is looking to raise the value of mobile ads by eliminating accidental clicks. With recent studies showing that as many as 50% of clicks on mobile ads are accidental, clickthrough rates can be raised by these mistaken taps. This results in higher costs for advertisers. Companies end up paying for clickthroughs created by consumers not really interested in buying what the company is selling.
So Google is making some changes to block accidental clicks. One way is to block clicks that take place near the border of an ad's image. Consumers interested in learning more about an advertiser will have to tap closer to the center of the mobile ad. Google is also blocking taps made on an "install ad" that are near the app's icon. These ads try to get those browsing on their handset or tablet to install an app with a single click. But the "ad close" button is too close to the app's icon. Thus, those looking to exit the ad might end up accidentally loading an app on their device that they really don't want.
The third and final improvement being made by Google adds a short delay before an ad is "clickable." This way, users can have enough time to read the content of an ad before deciding whether to click for more information. By not allowing an ad to be clickable right away, it prevents some one not expecting to see an ad from becoming a waste of money for the advertiser.
By improving the quality of clickthroughs, Google says that conversion rates have risen 15%. Eliminating accidental clicks allows advertisers to receive more qualified potential buyers. As companies get better results from their mobile ads, they are going to turn around and spend more of their marketing budget on them. And that is exactly what Google wants to see.
source:
GoogleAdWords
via
AndroidPolice