Google to app developers: the check is in the mail
3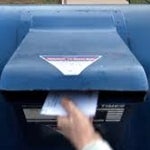 Even big companies forget to pay the bills every now and then. For example, Google's accounting department recently was so caught up in Linsanity, March Madness, waiting for season 4 of Breaking Bad or
all of the above
and forgot to make the usual monthly direct payment into the bank accounts of its European app developers.
Realizing its mistake, Google released a statement on Friday saying that it had initiated the payments on Thursday, March 15th and that it could take up to three more days for the funds to hit developer's bank accounts. While no reason for the delay in making the payments was given by the Mountain View based firm, perhaps switching names from the Android Market to Google Play Store had something to do with it. It certainly wasn't because the company was strapped for cash.
And yeah, we know that Google
doesn't really use old technology like snail mail
to make those payments. We just thought that it sounded better than saying that the money is is in the middle of an electronic transfer.
source:
AndroidCentral