Google testing account sign-in using your phone not a password
5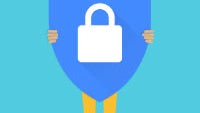 Google knows that multi-factor authentication is a great way to secure someone's account, but it also knows that people find it to be too cumbersome or annoying. So, in order to add security without too much complexity, it looks like Google is testing out an option to allow users to sign in on any device by using their phone, not a password.
Android owner Rohit Paul posted yesterday on Reddit that he had been invited to take part in the test. According to Paul, you start out by authorizing your mobile phone. One mandatory prerequisite is that your phone have a secure lockscreen using either a PIN, password, pattern, or fingerprint, because this lockscreen security essentially replaces your traditional password for login. Although, it should be noted that you will still be able to use your password to login if you lose your phone or your battery dies. Google also gives instructions on how to deactivate your phone, if it does get lost or stolen.
The ultimate aim is to make accounts more secure even if someone were to use a weak password, and Google will apparently make users perform extra tasks if there is ever reason to suspect their account is being abused. Right now, the invite is going out to a small group, but we'll let you know if Google expands the testing.
Would anyone out there be interested in using this?
Recommended Stories