Google tells developers that Play Store apps can only update via the Play Store, Facebook doesn't respond
17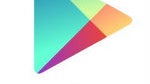 A bit over a month ago, Facebook started pulling an end-around to the Google Play Store and
pushing updates to users directly
instead of through the store itself. Yesterday, Google added a new policy to its Play Store guidelines telling developers that Play Store apps can only update via the Play Store itself.
The change comes as part of the "Dangerous Products" section of the Google Play Developer Content Policy, and reads:
An app downloaded from Google Play may not modify, replace or update its own APK binary code using any method other than Google Play's update mechanism.
The core of the "Dangerous Products section has always been that Google doesn't allow "applications that cause users to unknowingly download or install applications from sources outside of Google Play." The idea being that any app or update that Google can't check through the Play Store could end up doing some unacceptable things.
Facebook has said previously that it is only pushing the updates to users who already have the sideloading settings allowed.
Also, there were never any updates pushed without the user's knowledge, and users were always given the same options to see the new permissions when sideloading
. Still, it's unclear what the company will do now. The policy is pretty clear though, so it doesn't look like Facebook has any choice.
Recommended Stories