Google taking applications for Google Glass Explorer membership
3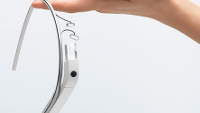 Up to now, Google has not tried to sell Google Glass to the average Joe on the street. The original group of Explorer Glass users came from developers who attended Google I/O and
were given the opportunity to purchase the device at $1500 a pop
. Then,
Google gave away 8000 units to winners of the #IfIhadGlass contest
. But now, regular guys and gals are being allowed to submit an application to purchase a pair of the connected specs.
The application states that Google is "
expanding The Explorer Program little by little, and experimenting with different ways of bringing new Explorers into the program
." The web page, which you will find by clicking on the sourcelink, previously offered the latest Google Glass news to those filling out the online application. Now, the stakes are much higher.
There is one important restriction. Those applying to be added to the Explorer program must be a U.S. resident. If you qualify and would like the chance to become a Glass user, fill out the online invite and hope for the best.
source:
GoogleGlass