Google said to unveil Nexus 6 and Nexus 9 quietly today, no big event in tow
14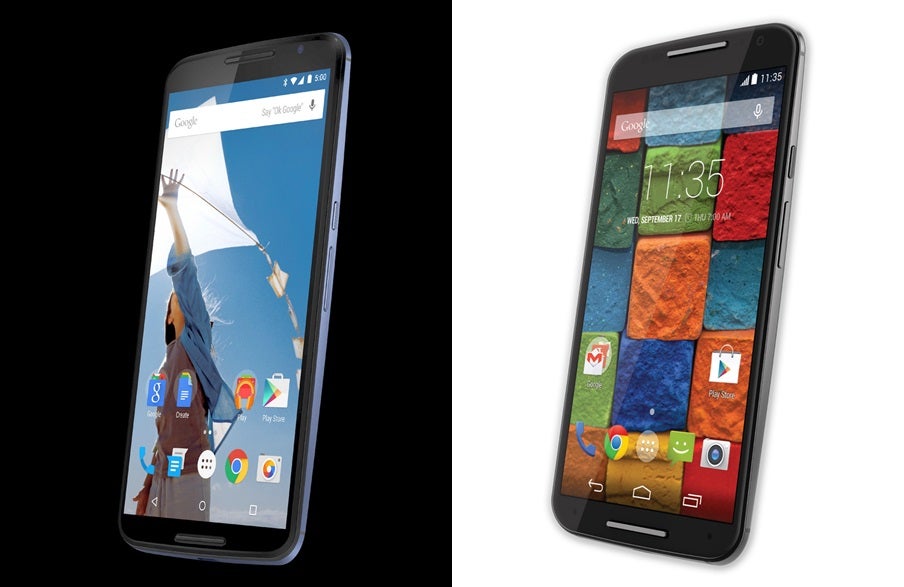 Nexus 6 render (on the left) vs official 2014 Moto X image (on the right)
Google will officially announce two new devices today: the Nexus 6, a Motorola-made device that is the first phablet in its smartphone series, and the Nexus 9, a tablet made by HTC and powered by Nvidia's 64-bit Tegra K1, according to Forbes. Both gadgets will run on the latest Android L operating system, but rather than getting a proper public reveal with an accompanying event, Google has decided to make them public via a blog post. The reason for this is said to be that the company is still putting the final touches on Android L. While there is no official time for the unveiling, we expect it to happen around 1pm-2pm ET.
The Nexus 9 is expected to be the first of the two to go on sale, with pre-orders starting on October 17th, and sales kicking off on November 3rd. The 9-inch tablet carrying the HTC Volantis codename will bring dual front-firing speakers, and be powered by Nvidia's Tegra K1 chip in its 64-bit variation, with two large Nvidia Denver CPU cores and a Kepler 192-shader GPU.
The rest of the Nexus 9 specs are as rumored painted them: an 8.9-inch display with a resolution of 2048 x 1440 pixels, weight of 480 grams, and a 8MP rear camera as well as a 3MP front cam. HTC and Google have settled on using a brushed aluminum frame rather than a full-on metal body in order to keep price down.
The Nexus 9 price starts at $399 for the basic, 16GB Wi-Fi-only model, while a 32GB option with 4G LTE on board costs $499. You'll have the option of expandable storage via microSD cards, a welcome change of course for Google's Nexus series.
As for the Nexus 6, we still have no clarity on the actual release date, but the specs seem to match the rumors: a 5.9" Quad HD display, Snapdragon 805 SoC, and a 13-megapixel main camera with optical stabilization.
source:
Forbes