Google reports $2.3 billion net profit for Q1, CEO Larry Page on a spending binge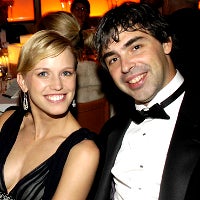 Wall Street got uneasy when Google's Q1 results were out, since the earnings
slightly missed expectations
, due to CEO Larry Page's spending binge in the first quarter, and punished Google's shares after hours.
We don't see anything wrong with $2.3 billion net profit on $8.58 billion of revenues, which pegs Google's profit margin at
27%
, putting it up there with oil and financial companies, as well as Apple and Microsoft.
Wall Street's problem, however, was that Google slightly missed the earnings per share measure, since Larry Page has let spending rise the astonishing 54%, while revenues rose 29%, compared to the same period last year. The new CEO, who
officially took over from Eric Schmidt
this month, dropped by for only two minutes at the earnings call with investors.
Google's CFO clarified that every expense the company does is scrutinized, and the spending spree has been targeted at hiring record amount of new employees, salary raises across the board to keep talent from deflecting, and a push into mobile businesses, social networking, renewable energy and other promising ventures. that are not necessarily Google's core competence.
This could actually mark a turnaround in Google's business philosophy. When a company files for an IPO, and gets listed on a stock exchange, it sooner or later starts an exhausting quarterly chase of the bottomline, which Eric Schmidt was great at. Larry Page probably saw that Google might lose its visionary path by bowing to Wall Street's expectations, and decided to jump in and focus back on the roots - technical innovation, trying out new things, and hiring some of the most brilliant people in the field.
As long as the increased spending keeps improving Android, we are all for innovation, even if it means a temporary hit to the all-important earning per share metric.
source:
Reuters