350,000 Android phones activated daily, reports Google
5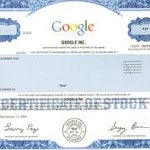 In the process of reporting its earnings for Q1 2011, Google reported a 27% increase in revenue for the period to $8.58 billion. Unfortunately, the company's adjusted profits for the period of $8.08 a share was lower than the $8.11 forecast by analysts. That 3 cents miss has resulted in Google dropping 5.5% or more than $31 a share in after hours trading.
The good news in the release does have to with Google's open source operating system. Google is reporting that 350,000 Android units are being activated daily. At that pace, over 127 million Android handsets would be activated over the course of a year.
As of the 3 month period ending in February, Android phones led all other platforms in the U.S. with a 33% share according to comScore's latest MobiLens report. RIM's BlackBerry devices controlled 28.9% of the market while 25.2% belonged to Apple with the iPhone. On a global basis, research firm IDC predicts that as of year's end, Android will have a 39.5% slice of the world wide pie, good enough to rank as the number one mobile OS on earth.
And there was some more good news from the Google camp to report. Since the fourth quarter of 2010, the number of apps installed from the Android Market rose by a hefty 50%. That brings the total number of apps installed from the Market to a figure of 3 billion apps. So while Google's Q1 earnings report might not have gone over well with stock traders, for Android fans it was all good news.
source:
NYTimes
via
Phandroid