Google releases stock Android keyboard into Play Store, gesture typing now 4.0+
24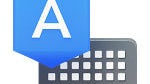 Google has long been pulling various APKs from stock Android and putting them into the Play Store. And, the latest to make the leap from part of the system to being decoupled and added to the Play Store is the stock Android keyboard. Even better, the app is available for any device running 4.0+, which means the number of devices compatible with the gesture typing feature has just gotten much much bigger.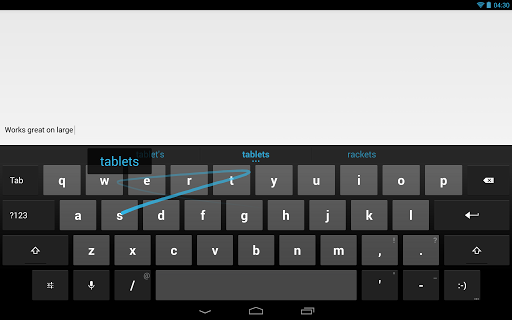 The idea here is two-fold: first, apps can be updated faster and more easily when decoupled from the system; and, second, anyone with access to the Play Store can get an app, meaning even if you have a device with a heavily modified version of a Google app, you can still get the stock version. So, if for some reason you don't like Samsung's Calendar app, Google Calendar is in the Play Store, or if you don't like HTC's keyboard, you can now get the stock Android keyboard.
The Google Keyboard brings all of the features you would expect including 26 language dictionaries, autocomplete, next-word suggestions, gesture typing, voice dictation, and advanced keyboard layouts. There is emoji support, but it's a bit wonky because you need to type the word (like "smile") then choose the emoji from the suggestions. The app will also scale to run on any device, phone or tablet. As we said before, you'll need Android 4.0+, but at least you don't need to wait on Android 4.2 to get gesture typing.
If you want to give it a try, the Google Keyboard is available for free in the
Google Play Store
.