Google posts official Nexus 6 and 9 promo videos
12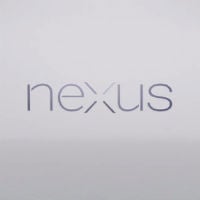 Pictures are all well and good, but you just don't get the same experience that you can with videos. We've all seen plenty of pictures of the new Nexus 6 and Nexus 9, but Google has also posted official promo videos for the two devices. Unfortunately, both videos feature renders of the devices and not the actual hardware itself, but they still offer solid representations of what to expect.
The videos are fairly bare-bones, and you probably know what to expect from them. They each give the basic breakdown of key specs for each device, while showing the devices floating and spinning through space. A couple items to note in the Nexus 6 video are the textured power button, just like the new Moto X, and the Motorola logo on the back, which unlike the new Moto X is part of the back plate, rather than a separate piece. The profile of the phone also makes it look like it doesn't taper down at the edges quite as much as the Moto X.
With the Nexus 9, we're definitely digging the color options, and it is pretty cool to see the keyboard cover in motion. We'd like to see more on how adjustable the angle will be though, because it does appear to be somewhat limited. What do you guys think?