Google planning a unified games platform
9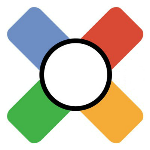 Google has said all along that Google+ is not so much a separate product as it is a social layer that will be integrated into every Google product, and it looks like Android will be getting more of that "plussification" treatment over the next year as well, or at least Android games will. According to Google+ product manager Punit Soni, Google is aiming to unify gaming on all of its platforms, including Android.
At the Game Developers Conference in San Francisco, Soni said that "by next year, we will not be here talking about Google+ Games, Chrome Web Store games, Games for Native Client and Android games," rather "we will be talking about Google games." The building blocks are already in place, where developers could use HTML5 as well as Google's Native Client to create cross-platform games, and using those tools, there are some pretty impressive games coming to Google's Chrome Web Store. The question is how that strategy would pull in Android.
Unfortunately, Soni was more focused on the Google+ side of things than giving info about Android. Perhaps it would just be a matter of having Google+ games be playable on Android and integrated with the new features that are planned, including Hangout support for games, and hardware acceleration. It should be interesting to see how this works out, but we're not sold that the cross-platform games would have too much value over native Android apps. What do you guys think?