Regulators in India reportedly start probe over Google's misuse of Android's dominant position
8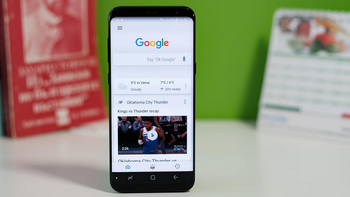 While India is the second largest smartphone market in the world, its position as a developing country limits sales of higher-end flagship phones. That is why a value based firm like Xiaomi has done so well in the country. And while Apple expands production of the iPhone in India to current models, there is a huge price discrepancy that manufacturers of Android phones are able to take advantage of. As a result, Android devices have captured approximately 99% of smartphone sales in the region this year according to Counterpoint Research.
Reuters reports today
that the Competition Commission of India (CCI) is looking into claims that Google is abusing this position by forcing manufacturers to pre-install certain apps on their Android phones.
The Indian antitrust regulators didn't publicly announce the charges against Google, but Reuters' sources say that the allegations are similar to a case that the European Commission brought against Google. The EC claimed that Google was forcing phone manufacturers to pre-install Google Search, Google Chrome browser and the Google Play Store on their Android devices, thus giving Google an advantage over other developers. As a result,
last summer the EC fined Google a little over $5 billion
. Even though Google appealed the fine, last month
it unveiled two new screens for Android users in Europe
that suggest third-party browsers and search engines that users can install on their Android devices.
If the CCI finds that Google violated antitrust laws in the country, it can impose a fine no higher than 10% of the company's revenue over the last three years that came from Google Search and the Chrome browser in India. Last year, Google was fined 1.36 billion rupees by the CCI (equivalent to $19.46 million USD) for what was called "search bias" and abuse of its dominant position. The company put its own commercial flight search feature on Google Search results. Google appealed this fine as well.
"They can either change their conduct in India voluntarily or let CCI investigate. A voluntary change in conduct may have an impact on the quantum of penalty, if it's imposed."-Gautam Shahi, Indian antitrust attorney
The probe could take as long as one year to complete

Google has responded to news of the CCI investigation by noting how Android has made low-cost access to the internet possible for millions of Indians and the company wants to meet with the regulatory agency "to demonstrate how Android has led to more competition and innovation, not less." The CCI started looking into the matter last year after receiving multiple complaints and started its investigation in mid-April, according to those knowledgeable about the case. One source says that "It is a strong case for the CCI, given the EU precedent. The CCI has (preliminarily) found Google abused its dominant position." Today's report says that Google executives will be called to appear in front of the commission, and the investigation could take a year to complete.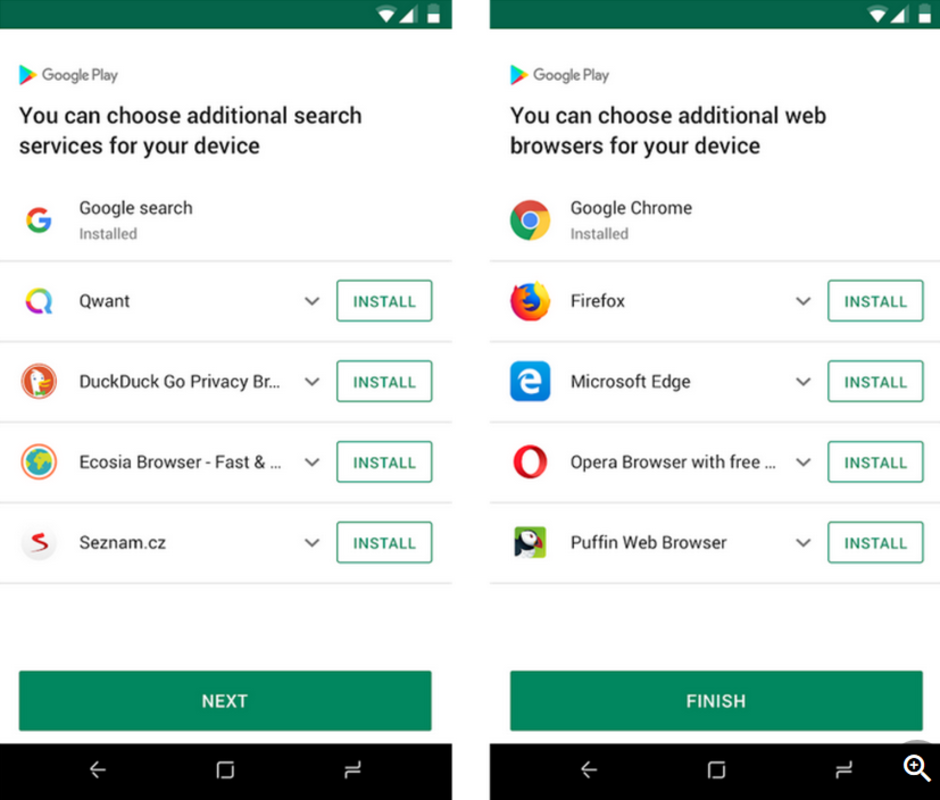 These screens are only shown to Android users in Europe
While Android is a free open source operating system, manufacturers must pay a license to Google for use of the Google Play Store, Google Search, and the Chrome browser. There are manufacturers who offer Android phones without obtaining a license from Google, but most of those devices are found in overseas markets. However, Amazon, which uses such a version of Android on its Fire tablets, tried the same thing with its
Fire Phone
back in 2014. As it does with its tablets, the Google Play Store was replaced with the Amazon Appstore. The phone was a flop; months after its release,
AT&T was selling it for just 99 cents with a signed two-year contract
.